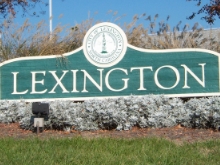 The City of Lexington and its surrounding communities have managed to successfully hold onto the hometown feel while providing residents with a quality of life that is hard to beat. First, settled by Europeans in 1775, and named after Lexington, Massachusetts, the site of the first skirmish of the American Revolutionary War. Lexington is the county seat for Davidson County, North Carolina and the city has a population of 20,000. Lexington is well known for its barbecue. In 1919, Sid Weaver set up a tent in the middle of town and opened the first barbecue restaurant. Soon after, Jesse Swicegood opened a stand too. Today, there are 20 barbecue restaurants scattered around the city. In 1984, the city held its first Lexington Barbecue Festival. Since then every year in October, the streets of Historic Uptown Lexington are transformed into a great big playground with food, entertainment, shopping and lots of family fun. The festival has grown over the years and has over 100,000 attend each year. It has become one of the largest street festivals in North Carolina.
Featured Lexington Neighborhoods
Lexington NC Homes for Sale by Price Range
Lexington Newest Listings on the Market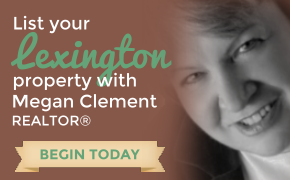 During the last century, the town's economy was mainly based on textile and furniture manufacturing. In the late 1990s, textile and furniture manufacturers started moving their production facilities to Asia and Mexico as a way to reduce costs. This contributed to economic difficulties for the community that was heavily dependent on these two industries for employment. However, over time Lexington adjusted to the changing economic conditions and has since diversified its economic base to embrace lucrative industries such as motor sports racing technology and viticulture. Dedicated to preserving the history of the area can be seen at the Davidson County Historical Museum located in the Old Courthouse on the square. Built in 1858, it has been on the National Register of Historic Places since 1971. The museum offers exhibits, programs and other activities that capture the history of Davidson County. It is bordered to the North and West by Interstate 85 Business, to the south and east by Interstate 85. Both interstates merge just southwest of the city. Additionally, 4 U.S. highway routes, U.S. Route 29, U.S. Route 64, U.S. Route 52 and U.S. Route 70 and state highways NC Hwy 8 and NC Hwy 47 intersect the city. Lexington offers a variety of housing options and price points. The city is served by the Lexington School System and Davidson County Schools. Lexington residents enjoy many activities and events throughout the year. Here are a few helpful links to what Lexington has to offer.
Lexington NC Homes for Sale
Lexington NC Land for Sale