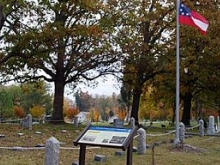 The city of Thomasville offers a perfect get away from the hustle and bustle of big city life. In 1840, a state tax was passed to fund a railroad system through the area that lead to the founding of the community in 1852. The oldest remaining railroad depot in North Carolina built in 1870 is still located in Thomasville and was restored in the late 1990's and became the visitor's center in July of 2000. Thomasville has been historically associated with furniture and cabinetry manufacture, as well as for a wholesale and retail furniture market. Thomasville became known as "The Chair Town" because of the fine quality of chairs manufactured there by the Thomasville Chair Company. No one knows who came up with the idea, but it was decided in 1922 to erect a big chair to call attention to the town's chief industry. People still come from all over to Thomasville and the High Point area for quality furniture and affordable prices.
Featured Thomasville Neighborhoods
Thomasville Homes for Sale by Price Range
Thomasville Newest Listings on the Market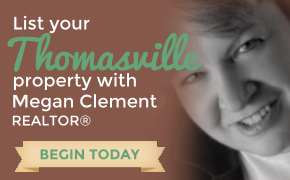 Thomasville has the only Civil War Cemetery with soldiers from opposing sides of the war interred in a single common grave site. Because of its central location and respect for the military, the state of North Carolina decided to place the North Carolina Vietnam Veterans' Memorial at the state maintained rest stop in Thomasville. Each year on Memorial Day, a wreath laying ceremony kicks off the Memorial Day Celebration. Thomasville has become a destination for cyclists, photographers, chainsaw sculptors, train enthusiasts, Civil War Buffs, and those interested in historic sites. Art is prevalent in all shapes and forms in the "Chair City." Several buildings have painted murals on their outside walls depicting life in Thomasville. Encompassing 11 square miles with a populations of 26,968, Thomasville is conveniently situated of off Interstate 85. The City of Thomasville has its own school system that serves the residents in the city limits and in the county area is served by the Davidson County School System.
Thomasville NC Homes for Sale
Thomasville NC Land for Sale